THIS PAGE IS BEING IN CONSTRUCTION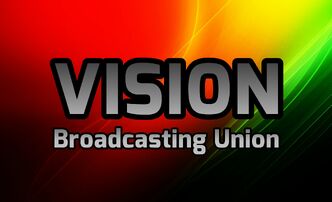 The Vision Broadcasting Union, often referred as VBU is a union of broadcasters from so far fifty-five active different countries across Europe, Africa, Asia, Oceania, North & South America and the Caucasus Area with its headquarters located in TBA.
Every Country will be automatic member of this Union when it take part for the frist time in VSC. The Union have XX active countries participating.
The Vision Broadcasting Union was formed the 20th December 2016 by the French & Australian broadcaster. The union has XX members at the moment, but not all of them is active participating at the Contest.
Color key

    

Council member

    

Current host
Ad blocker interference detected!
Wikia is a free-to-use site that makes money from advertising. We have a modified experience for viewers using ad blockers

Wikia is not accessible if you've made further modifications. Remove the custom ad blocker rule(s) and the page will load as expected.